Luxury Beach Resort Vacation Rental Condo in Kauai! For Rent By Owner!
Check Our Specials For Vacation Deals!
Spacious 1200 sq.ft. Two master-bed suites, Three baths (sleeps 6!), Gourmet kitchen
Many extras: Beach towels, umbrellas, chairs, coolers, boogie boards, snorkel gear, extra kitchen gear, Kauai guidebooks and Kauai DVDs and many other extras provided free!
Our guests love us! "My wife and I have visited Kauai every year for the last 21 years. Each visit has been to a luxury Hotel resort that we believed was the only way to enjoy our stays. We decided this time to try your Condo and we couldn't have been more surprised or pleased. It was fully appointed with the finest furnishings and was centrally located to everything outside of the resort. Additionally, it had all anyone would need on a vacation other than food or clothes. Your condo was amazing." Recent guest. See Guest Book page for more comments.
The Waipouli Beach Resort:
#1 in Hawaii
#7 in the US
#21 in the World
Click images for larger view.
By owner: a two-master-bedroom suite condo in an oceanfront Luxury Kauai Resort that won the prestigious Parade of Homes Award of Excellence in 2006 and was rated #1 in Hawaii by the Expedia Insiders club. With the upscale design and fine materials of a luxury hotel, this unique combination of hotel-type amenities and the comforts of home will enable you to experience a luxurious yet affordable vacation on the Garden Island of Kauai. The Resort is located on the Eastside, an ideal central location for your Kauai vacation.
A Day At The Resort:
You might start your day with a golden sunrise, a cup of Hawaii-grown coffee and a candy-sweet papaya from the local farmers' market or perhaps with a barefoot walk on the golden sands of Waipouli Beach. A passerby says, "Aloha." A lone fisherman casts his line. A kayaker heads out to sea. And, as the salt air clears your mind, you realize
…it feels different here…..
Surround yourself in the warm trade winds as you watch the shimmering waters of the Pacific and your children frolic in the 2-acre lazy-river pool. The pool winds through a lush tropical landscape complete with waterfalls, two water slides, a sand-bottom pool for young children, a "secret" grotto, and three whirlpool spas. Enjoy a refreshing drink and a snack at the Oasis bar and gourmet restaurant. Treat yourself to a relaxing spa
treatment at the on-site full-service Spa By The Sea. Dine on the lanai as the sun sets with its nightly display of color. Lounge in the living room as you enjoy a full spectrum of entertainment with the large flat screen television, DVD, Stereo & CD player. Relax with a movie that was made on Kauai and try to identify where the scenes were filmed. Retreat to one of the tropical theme Master Bedroom Suites to enjoy a book from the condo library and the soothing sounds of the waves. Prepare a picnic lunch or a gourmet meal in a kitchen fit for a chef. Your condo is a place you will enjoy, remember, and look forward to visiting again.
Activities abound on Kauai. Kayaking, boogie boarding, surfing, snorkeling, scuba diving, body boarding, kite surfing, the list goes on. Your condo is equipped with snorkel gear for two adults and 2 children, boogie boards, and beach gear. Hiking, mountain biking and horseback riding are just a few of the possible day's diversions. For the more adventurous, there's also hang gliding, deep-sea fishing, water-skiing and helicopter rides. All activities come with free-of-charge, breath-stealing, natural beauty. Also, while you can't use this as an excuse every time you want to come, Kauai is a popular place to get married as well as to honeymoon.
Everything you need is within strolling distance. Coconut Marketplace, just down the road from Waipouli Beach Resort, features shops, restaurants, and live music. Kauai Village, across the road, has fine dining spots, hole-in-the-wall eateries, jewelry stores, art galleries, healing and wellness centers, grocery stores, a pharmacy, a Starbucks, and the best ice cream on Kauai, Tropical Dreams. You'll spot everything from fresh leis to fresh vegetables, aloha shirts to hibiscus soaps, and hand-carved koa bowls to handmade quilts.
Or--You might kick back and let your stress melt away in the warm sun and gentle trade winds of Kauai. Visitors sometimes have difficulty realizing they don't have to leave the resort! Catamaran cruises, world-class golf courses, surfing, snorkeling, hiking, hula shows, luaus, and sight-seeing can easily use up your day. With weather that is moderate year around, it's OK to lie for hours on the beach or by the pool, or sit on one of your lanais and watch the surf. The people of Kauai offer a welcoming spirit of aloha that makes you feel right at home. You will fall in love with the beauty of Kauai and its people.
Let Waipouli Beach Resort F402 become your Kauai home away from home!

Come "Live Aloha" on Kauai -and pass it on!
Jim and Kathleen at Waimea Canyon: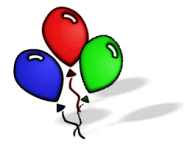 We're Featured On RealAdventures: